© Pittsburgh Bullets & North American Basketball Development League Association 2011-2017
"PROFESSIONAL BASKETBALL IS BACK IN THE BURGH"
March 25, 2017 - Swagger Athletics Signing Party​
​
​​
​​
April 13, 2017 - National Non Smoking Kick Butts Campaign - Ingomar Middle School​

April 26, 2017 - Duquesne University Intramural All Star Game​
​
​May 12, 2017 - Special Olympics Fundraiser - Carlynton High School

May 13, 2017 - Walk 4 Educating Teens
May 20, 2017 - Diamond in the Rough AAU Classic
May 26, 2017 - Kumite Classic​​​​
May 27, 2017 - Kumite Classic​
May 28, 2017 - Open Streets PGH
June 01, 2017 - Open Tryouts​​​
June 15, 2017 - Pittsburgh Juneteenth Celebration
June 18, 2017 - Wamo Day
​June 25, 2017 - Open Streets PGH​

OFFICIAL SIGNING PARTY 2017
Come out and celebrate with your hometown team the Pittsburgh Bullets in honor of signing a long term sports arena deal with Swagger Athletics. The state of the art arena is apart of a larger 800,000 SQ Ft sports facility set to be located in the Robinson Area. Swagger Athletics plans to break ground in April 2017 and be fully operational by the end of 2018.

Celebration is hosted at the historic Hollywood Lanes in Dormant​​ , Pa and will feature cosmic bowling, live entertainment and an open bar for $25.00
We want your
opinion now, voice your opinion 5000 Strong!!
Congratulations to Basketball School Alumni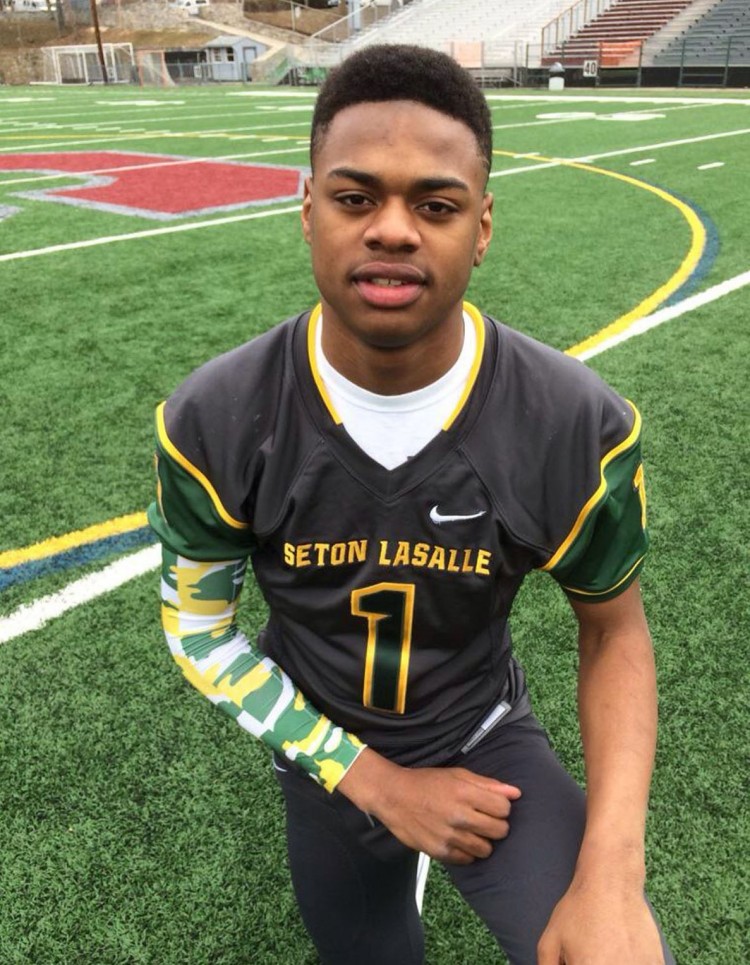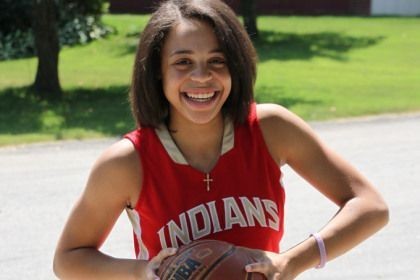 Ionie Banner

'17


Ionie recently signed a letter of intent to attend Chicago University on a Basketball Scholarship. Ms, Banner first started training at the Basketball School with owner/trainer Marcus Robinson when she was 12 years old at the Homewood YMCA. She convinced her dad to sign her up by saving her allowance all summer to cover the full cost of her training.

Ionie is 4.0+ student at Penn Hills High School

.
Paris Ford

'17


Paris Ford has recently committed to the University of Pittsburgh on a football scholarship. Mr. Ford who is a duel sport athlete, just this past year focused in his football potential, and has been ranked as high as #3 in the PA. Noted for his super athleticism, and his ability to play both sides of the ball. Paris is more than ready to make an impact at the next, seemingly so his big brother is a certified

NFL DB Darrin Walls. Paris currently attends Steel Valley High School where he has lead his team to a 2016 State Championship.
Exhibition Basketball Game
On Saturday March 25, 2017 the Pittsburgh Bullets will host a professional exhibition basketball game vs the Ohio Aftershock. Tip off will be at 7:30PM at the Homewood Brushton YMCA 7140 Bennet St Pittsburgh, Pa 15208.

Click the link to claim free tickets today:​​​