© Pittsburgh Bullets & North American Basketball Development League Association 2011-2017
"PROFESSIONAL BASKETBALL IS BACK IN THE BURGH"

BULLETS GET BOOKED FOR COMMUNITY EVENT & EXPOS
BULLETS WIN AGAIN! 121 - 100
​July 31, 2016 Open Streets PGH

BULLETS RAISE AWARENESS FOR SPECIAL OLYMPICS
On May 20, 2016 the Pittsburgh Bullets helped raise awareness for a local special olympics basketball team, the Carnegie Hot Shots. Spawned as a playful idea between mutual friends Bullets owner Marcus Robinson and Hot Shots representative Paul Collins, after some brain storming and a introductory scrimmage the plans were set, the Hot Shots would host the Bullets in a fundraising basketball game. Organizing efforts by Maggie Mishkin brought in support from Carlynton High School teachers, Pittsburgh Police, Port Authority Police & Channel 4 WTAE which made this a blowout event, and earned national news coverage.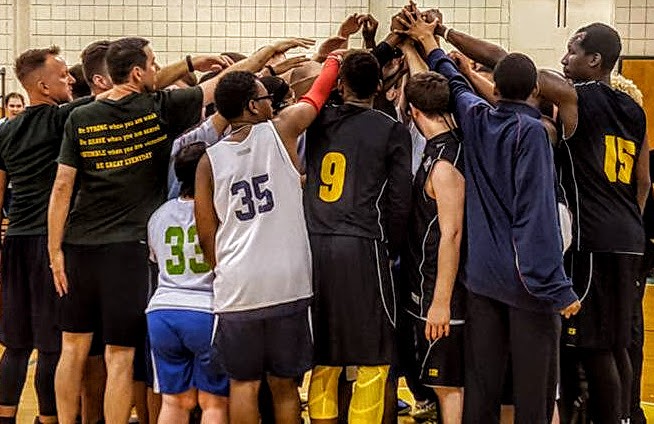 "Beat the Bullet Challenge/Youth Skills Challenge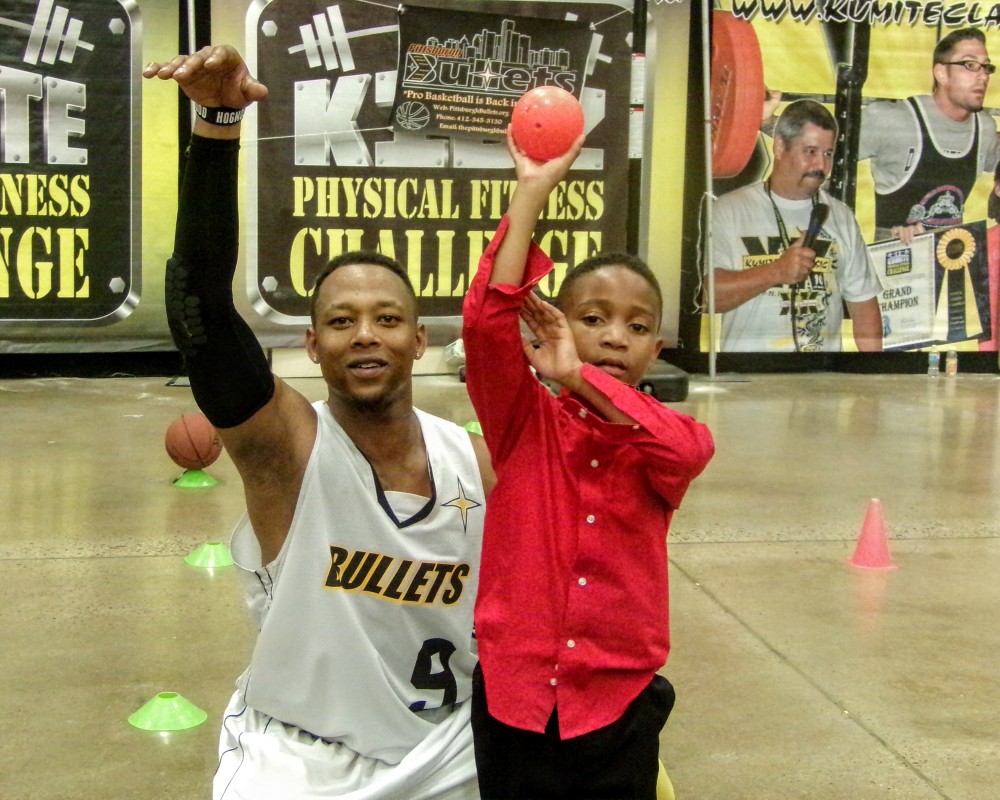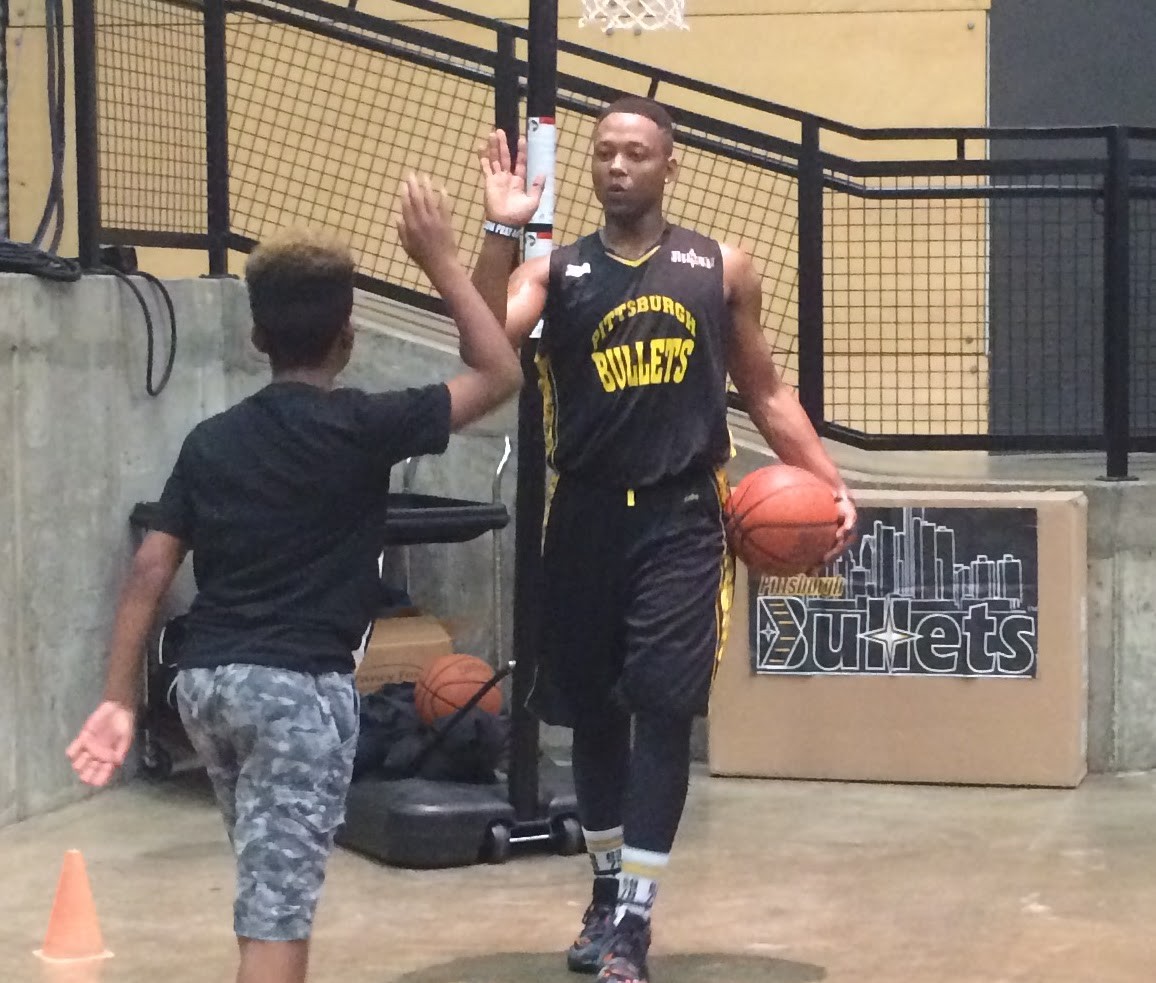 On Saturday June 25, 2016

The Bullets were able to post another victory pushing this years record to 7 - 2 overall behind the performances of #15 Dermaine Smith & #9 Marcus Robinson, team founder​​

Smith is in his 1st season as a Pittsburgh Bullets and has added a must see high flying act to the teams arsenal. Smith started his career with a bang posting 60 points in his first professional competition. The 24 year old Pittsburgh born, SC natives has a bright future in the Black&Gold.

Pittsburgh Bullets star Marcus Robinson lead all performers in points and rebounds, posting his 7th double double performance of the season, 4 of which Robinson had a triple double.

Bullets management is also very excited about contributions from ​​new team members #12 Ajani Ogbonna, #51 Roberto Arnau, & #22 Justin Hamilton.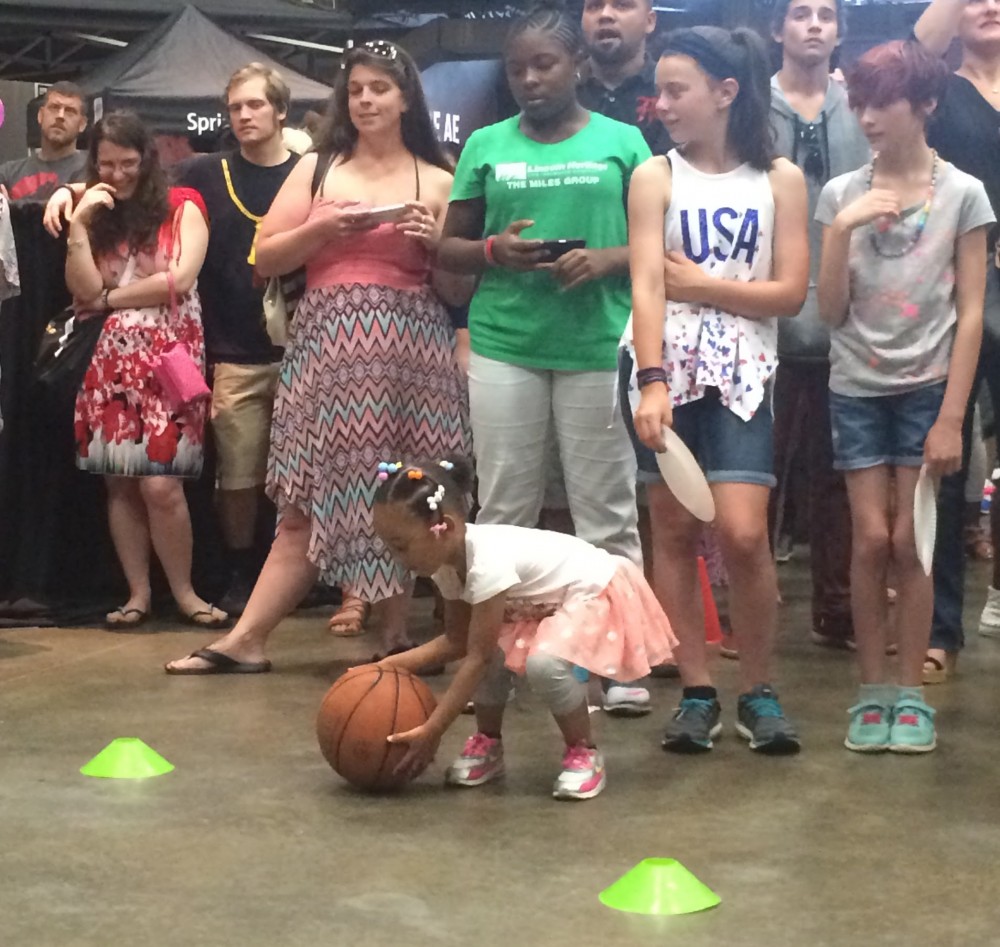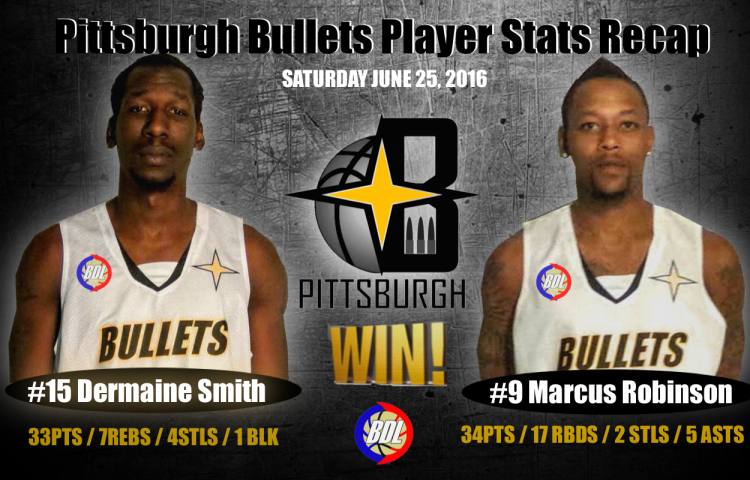 https://youtu.be/CxlzALk6GD4